The EU-funded I3LUNG Project: Integrative Science, Intelligent Data Platform for Individualized LUNG Cancer Care With Immunotherapy
Prelaj A, Ganzinelli M, Trovo' F, Roisman L C, Pedrocchi A L G, Kosta S, Restelli M, Ambrosini E, Broggini M, Pravettoni G, Monzani D, Nuara A, Amat R, Spathas N, Willis M, Pearson A, Dolezal J, Mazzeo L, Sangaletti S, Correa A M, Aguaron A, Watermann I, Popa C, Raimondi G, Triulzi T, Steurer S, Lo Russo G, Linardou H, Peled N, Felip E, Reck M, Garassino M C
The I3LUNG project just published in Clinical Lung Cancer
We are pleased to announce that the study design of the I3LUNG project has just been published in the journal Clinical Lung Cancer.
The publication explains the I3LUNG study design and marks the beginning of a series of publications that will dig into the project's groundbreaking work. Subsequent articles will detail the specific areas within the I3LUNG consortium and provide updates on results related to this comprehensive project's different aspects.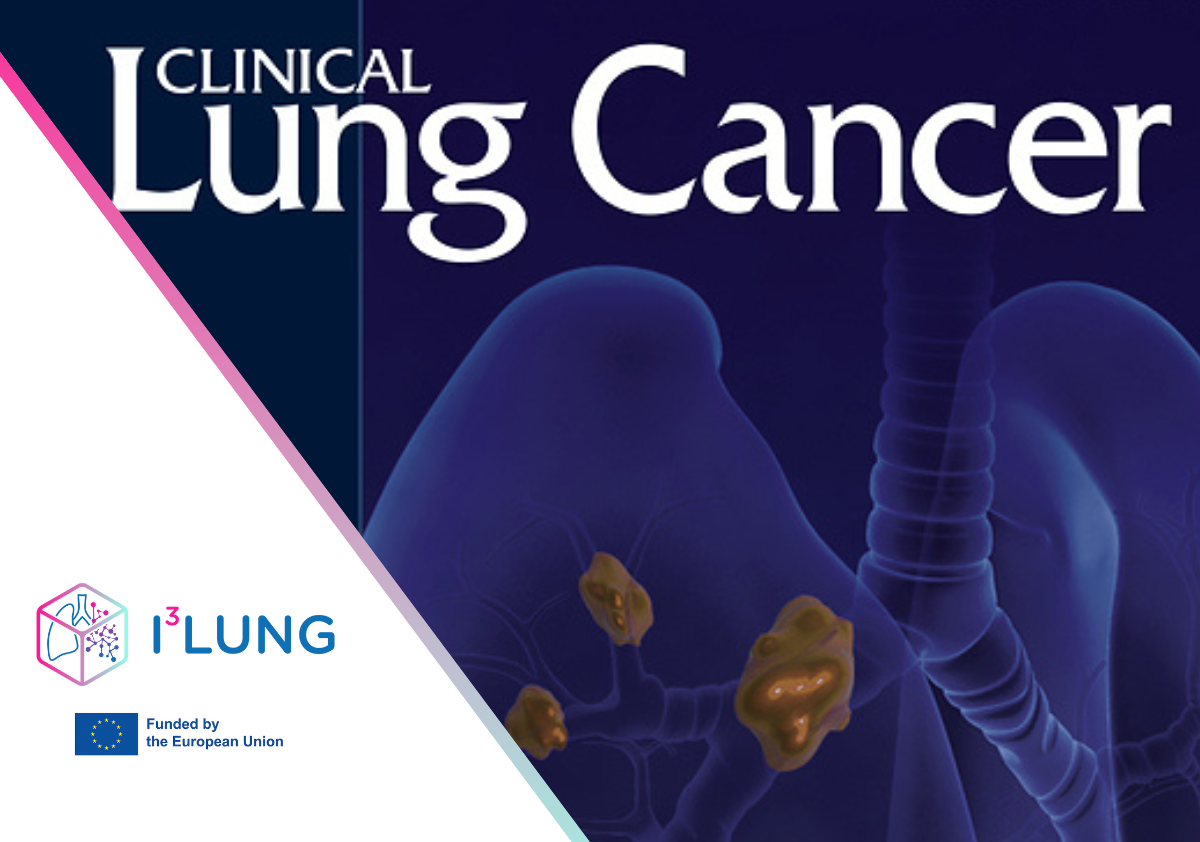 The I3LUNG initiative is led by Dr. Arsela Prelaj, Medical Oncologist at Istituto Nazionale dei Tumori of Milan, and is a collaborative effort involving 16 partners located worldwide. Funded under the Horizon Europe, the project is focused on "Ensuring access to innovative, sustainable, and high-quality healthcare." It will cover a 5-year timeframe, from 1st June 2022 to May 2027.
Due to its poor prognosis and limited therapeutic options, there is a large unmet need for patients with metastatic non-small cell lung cancer (mNSCLC). I3LUNG aims to develop a platform that utilizes artificial intelligence and machine learning tools to predict an mNSCLC patient's response to immunotherapy according to their clinical characteristics. The platform will combine data collected from the medical records of patients who are candidates for immunotherapy. It will then study each individual's response to treatment while leveraging the expertise of the different partners, ranging from imaging to omics sciences.
The I3LUNG project represents a major stride towards personalized medicine and, therefore, the integrated management of mNSCLC patients. While immunotherapy can harness the power of the immune system to fight cancer, it is a costly treatment that, unfortunately, may not benefit all patients especially considering the frequency of adverse events registered. This project aims to better assist mNSCLC patients and physicians in selecting the right treatment by developing an algorithm capable of predicting the patient's response to immunotherapy and integrating those medical considerations as well as the individual's treatment preferences. More efficient treatment of mNSCLC patients will enhance their quality of life and alleviate the economic strain on the European healthcare system.
The I3LUNG project sets hope on the horizon for mNSCLC patients, as it aims to deliver the right therapy to the right patient at the right time, thereby assisting physicians in making therapeutic decisions and patients in undergoing more conscious treatment journeys. At the Swedish Institute for Health Economics (IHE), we are enthusiastic about our involvement in this remarkable initiative, which has the potential to revolutionize lung cancer therapy.
For more information about I3LUNG, visit the Project website or contact us.
---
Läs mer och ladda ner artikeln
---
Clinical Lung Cancer, 2023.
DOI: https://doi.org/10.1016/j.cllc.2023.02.005